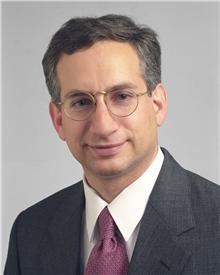 Independent Political Report has dedicated a thread to allow its readers to ask questions to three of the candidates for the Libertarian Party's 2016 presidential nomination.   Physician Marc Allan Feldman, writer Darryl Perry, and self-proclaimed Mensa-member Keenan Wallace Dunham all participated in the thread.
Below are the questions I asked followed by each candidate's answer.
What will you do to protect free speech?
Marc Allan Feldman: I will speak freely and promote free speech as the greatest asset we have against enemies around the world.
Darryl Perry: I would not prosecute whistleblowers, and ask Congress to repeal all federal restrictions on speech/expression.
Keenan Wallace Dunham: I will restore civil liberties back to the true law of the Constitution.
Will you ever support a ban on "hate speech"? Why or why not?
Marc Allan Feldman: "Hate speech" has a narrow legal definition in the United States. It is not merely hateful talk. The Supreme court ruled in Brandenburg v. Ohio ; "The constitutional guarantees of free speech and free press do not permit a state to forbid or proscribe advocacy of the use of force, or of law violation except where such advocacy is directed to inciting imminent lawless action and is likely to incite or produce such action." I believe we have enough laws on the books against incitement to lawless action that we do not need addition penalties for "thought crime."
Darryl Perry: No, these laws serve only to criminalize thought crimes
Keenan Wallace Dunham: No I abhor political correctness, and free speech is not a crime. As long as there is no associated violence, hate speech is protected free speech.
Would you consider imposing travel bans or closing the borders in the face of global pandemic?
Marc Allan Feldman: I have a Master's Degree in Public Health from Johns Hopkins. I would make any decision on travel bans and border closings on medical, not political priorities.
Darryl Perry: No!
Keenan Wallace Dunham: Yes absolutely, I plan to close the southern border already, and in a case like the Ebola panic of 2014 I would ban travel. I would also pursue relentlessly education, treatments and cures for all major diseases to end all suffering from AIDS, CANCER, and EBOLA and put them in humanity's past.
Should private corporations be allowed to possess nuclear weapons?
Marc Allan Feldman: This is kind of a "gotcha" question for Libertarians. The question includes several assumptions:
a. That Corporations would try to obtain and possess nuclear weapons.
b. That Government could prevent Corporations from possessing nuclear weapons.through legislation and law enforcement.
c. That Government legislation and law enforcement against Corporations possessing nuclear weapons would not have inordinate costs or severe unintended consequences.
A more reasonable question would be: Do you support legislation to prohibit Corporations from possessing nuclear weapons, with an associated monitoring and law enforcement program?
My answer would be no – I do not see a need for such legislation now or in the foreseeable future.
Darryl Perry: I do not believe that any government should have any weaponry that an individual can't possess. That said, there is no way to use a nuclear weapon in a purely self-defense manner; therefore no one has a right to detonate a nuclear weapon.
Keenan Wallace Dunham: No, Never. And I will pursue nonproliferation for the USA and all our allies..
Who is your favorite president and why?
Marc Allan Feldman: Remarks at a Dinner Honoring Nobel Prize Winners of the Western Hemisphere.
John F. Kennedy April 29, 1962
"I think this is the most extraordinary collection of talent, of human knowledge, that has ever been gathered together at the White House, with the possible exception of when Thomas Jefferson dined alone." I agree.with JFK on that one.
Another more unusual presidential hero of mine is James K. Polk. He made few promises during his campaign, and he kept them all. He took California from Mexico, he lowered the tariff, he established a sub-treasury, and he retired after a single term. He also settled the Oregon dispute. I hope I could be that good.
Darryl Perry: William Henry Harrison. This is not to say that I condone things he did before he was president, or that I would have supported his election. WH Harrison is my favorite President because he did only two things: 1) give an inauguration speech, 2) die! He had no chance to grow the government.
Keenan Wallace Dunham: I admire, Kennedy, FDR, Teddy Roosevelt, Washington, Jefferson, Reagan, and Lincoln. For the parameters and scenarios surrounding this election cycle I look most to Theodore Roosevelt for his protection of the country and his opposition to banking and corporate interests. He has inspired many ideas in my campaign, as do the founding fathers and the Great Generation of World War 2.